How to connect using VPN connection
This article shows how to setup VPN connection with Windows XP/2003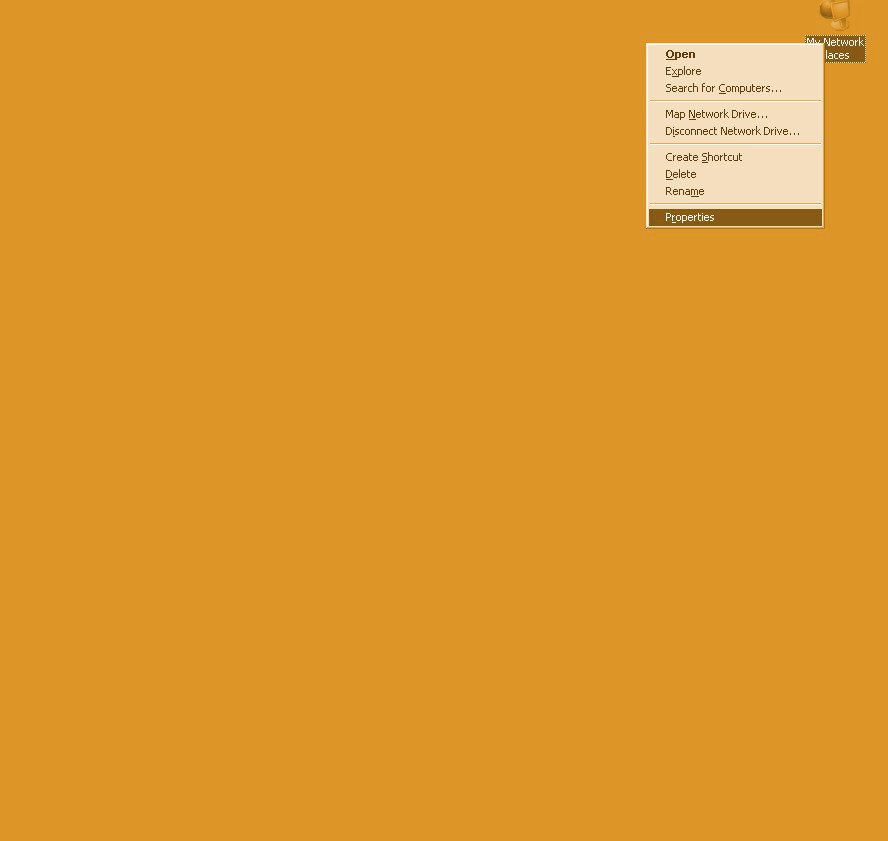 First find where the icon My Network Places is,and right click it.Then select "Properties" from the drop-down menu.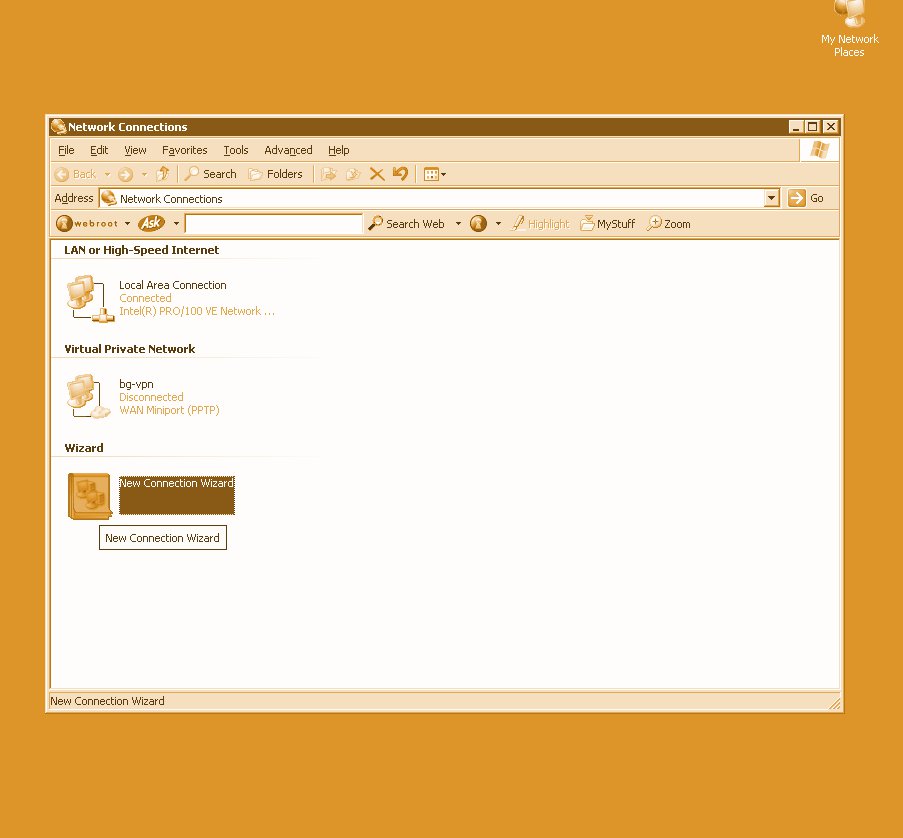 Double click "New Connection Wizard" icon.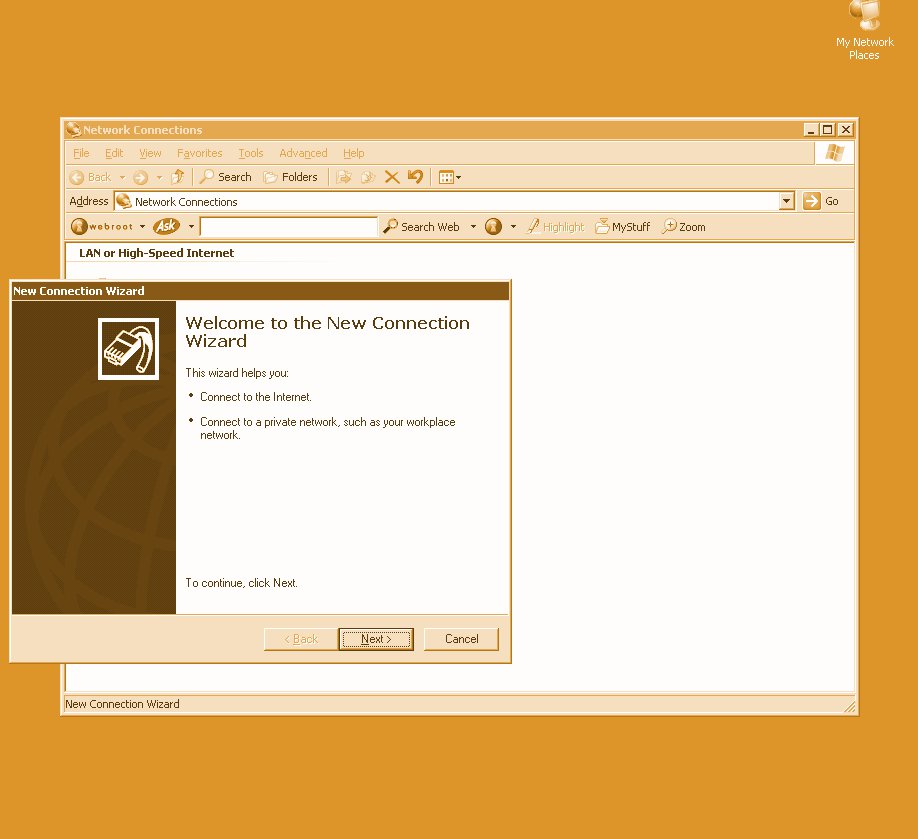 In the new connection wizard, just click Next button.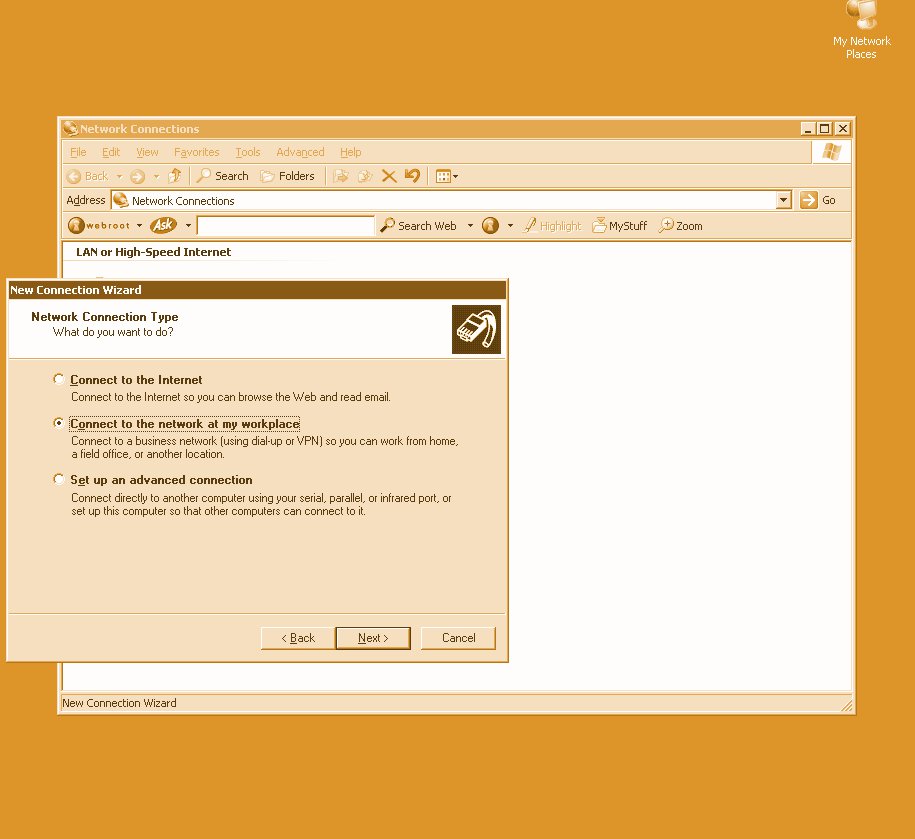 At this moment you have to choose "Connect to the network at my work place".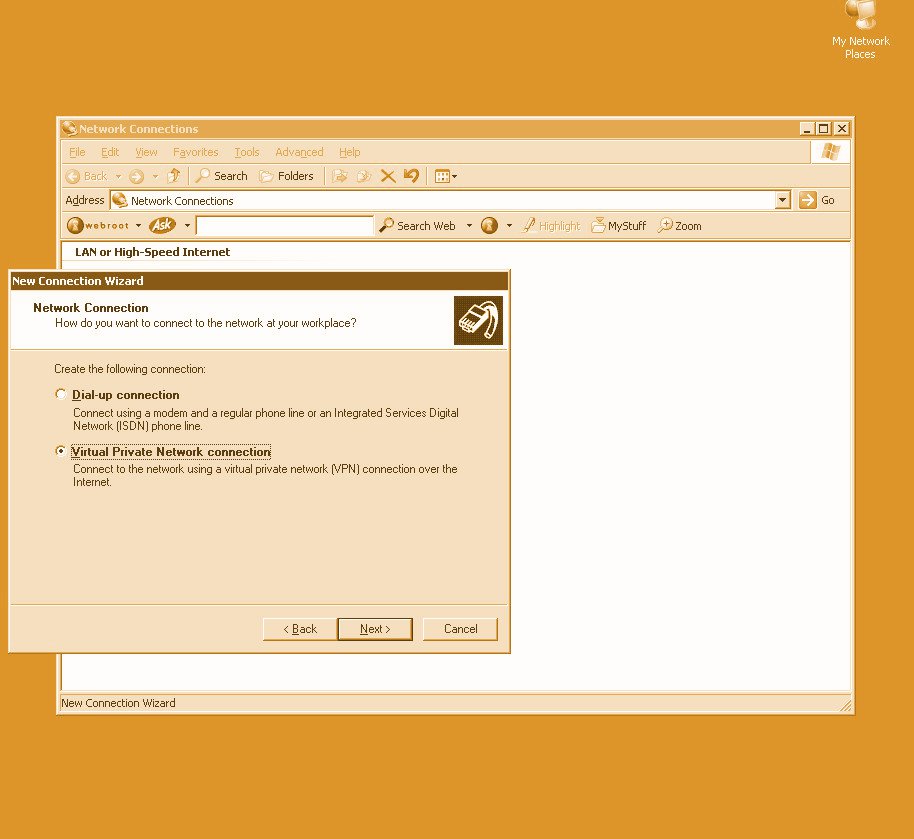 Here you have to choose "Virtual private network connection" (VPN)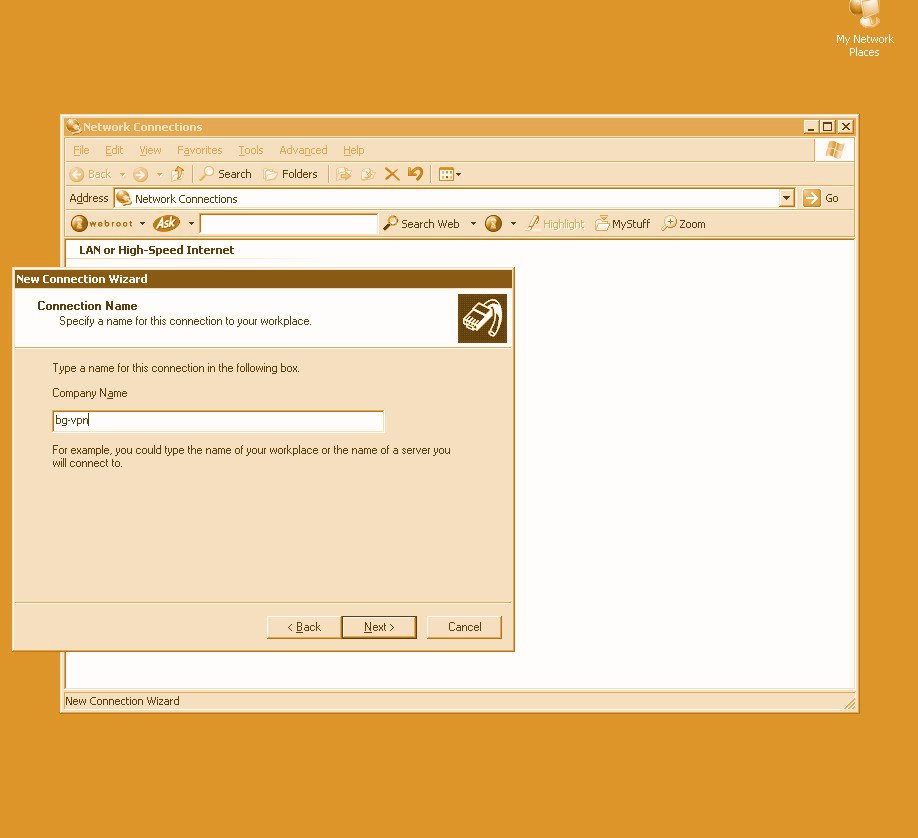 You have to write some description of the new VPN connection e.g. bg-vpn.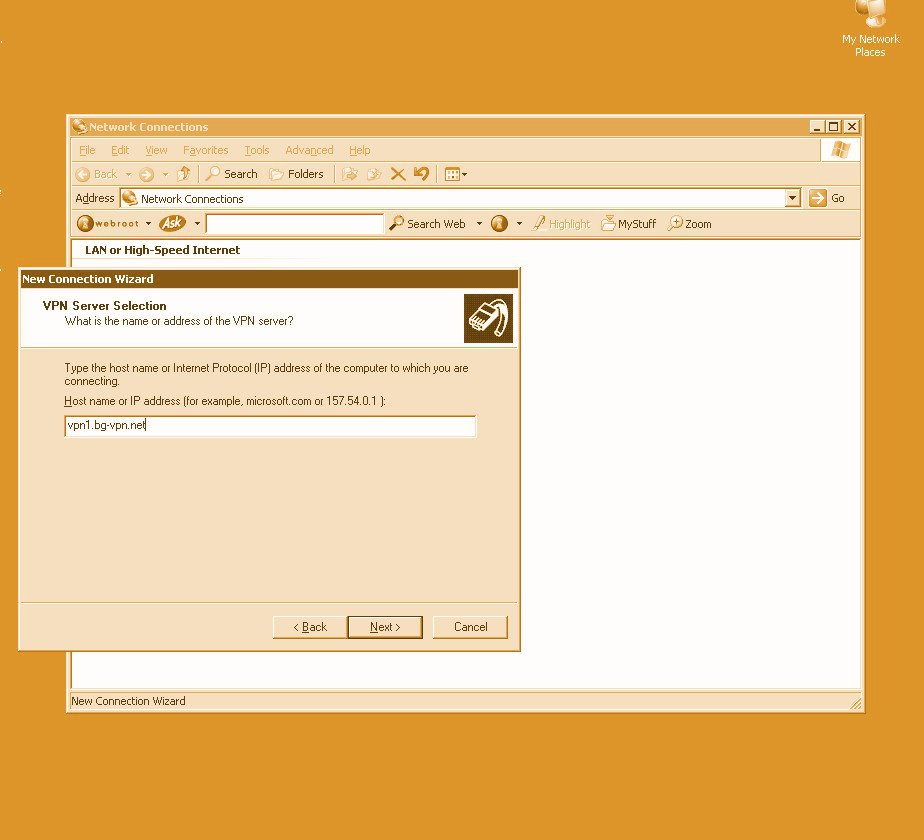 Here you have to enter hostname vor the VPN server. The host for this new connection to Bulgarian server must be "bg.bg-vpn.net", and for connection to German server - "de.bg-vpn.net"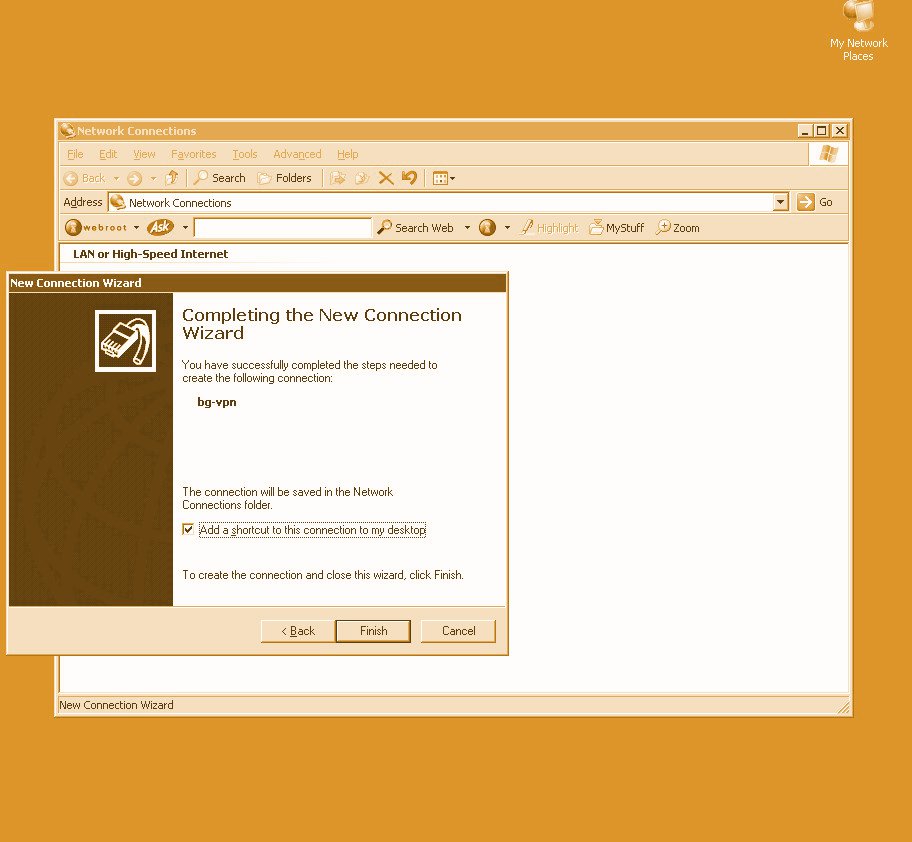 We recommend you to check "Add shortcut to my desktop". This would be useful for you-your dial-up "bg-vpn" icon will appear on your desktop.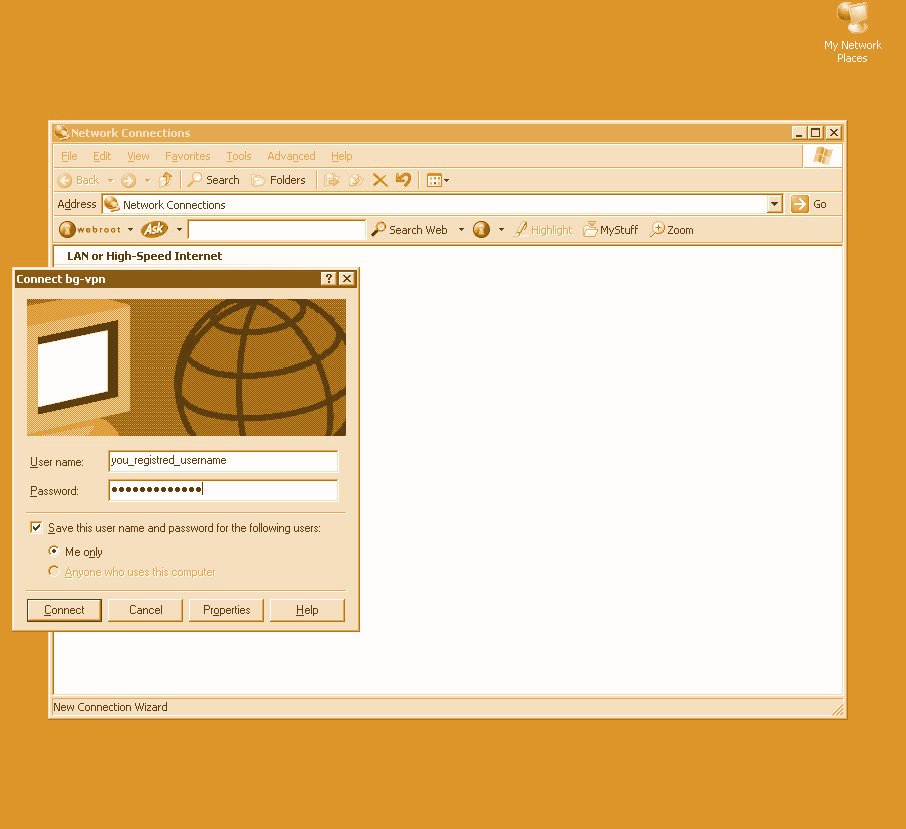 At this stage you must enter your username and password as you have already entered in the registration form in
bg-vpn.net
See also:
how to setup VPN connection with iPhone